The Cardigans to release new album!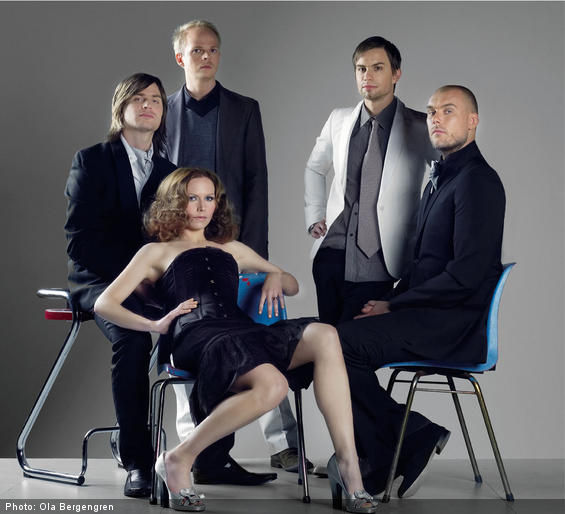 In October the brand new album with The Cardigans, Super Extra Gravity, will be released. Since the last album "Long Gone Before Daylight" that was recorded in several studios around Europe and produced by Per Sunding, The Cardigans are back in Malmö again.

The international release-date for the album is October 17th, but this could differ with a day or two depending on where you live. Get on to your local record store to find out exactly when you can lay your hands on a copy of Super Extra Gravity!

Recorded in "Gula Studion" with producer Tore Johansson, this is not one step back back to an old Cardigans-sound, but rather two steps forward - to something brand new.

"It wouldn't be Cardigans to do the same record one more time", Peter Svensson, the guitarist, says.

The album is preceded by the single "I Need Some Fine Wine And You, You Need To Be Nicer" which is sent out to the radio stations around Europe on August 22nd.

The Cardigans are one of the greatest Swedish bands with more that eight million albums sold.

| | | |
| --- | --- | --- |
| Published: | | 2005-08-13 23:17:00 |
| Updated: | | 2005-08-24 14:51:18 |

This page is also available in: Svenska