ITunes originals album!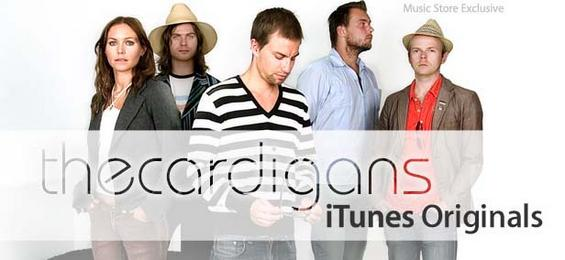 Hey duders! We are pleased and a little proud to announce that iTunes has now released the exclusive Cardigans recordings in Europe!

Go check out your local iTunes store and look for the San Fran recordings we made last year. Itís well worth it we think. Some 5 live songs and the sweet sounds of our angelic voices telling the story of the band. You can either buy the whole bunch or just go for the songs. But then you miss out Lasseís amazing stories on life and the universe...

| | | |
| --- | --- | --- |
| Published: | | 2005-04-28 13:54:00 |
| Updated: | | 2005-09-15 09:18:20 |