photos from Stockholm promo
photos from Stockholm promo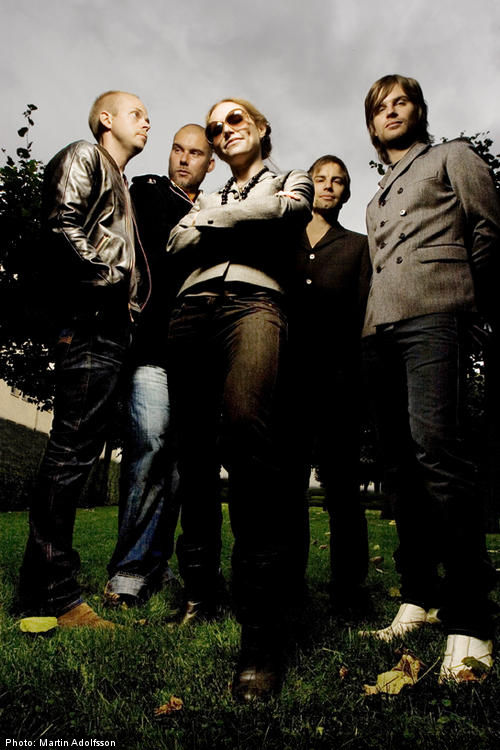 Hey all!
Just got back from Paris with Nina and look, I got mail from fine photographer Martin Adolfsson!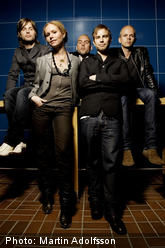 He took the pix for the free musicpaper Groove, real nice pics if you ask me.
There will be some great shots from Paris aswell in a short while, I am
just waiting for Maude at Universal France to mail me a pic of me, nina and the
Eiffel tower. Eiffel is the one in the middle...

Hope you guys are well, Paris was well nice as expected but they arenīt too sharp at english there. The Universal crew are great fun though, the head (Santi) of the department used to be the drummer of Mano Negra! You might get a clue of the positive madness going on in the office! :-)

But now I will dive deep in my sofa with Six feet under box set 3.
Donīt you dare disturb me!

Til next time

Mags

visit martinīs site www.martinadolfsson.com !

By: Magnus Sveningsson


| | | |
| --- | --- | --- |
| Published: | | 2005-08-30 22:30:00 |
| Updated: | | 2005-08-30 22:44:31 |



Animal Five video!
Yeah man, I made a video for our friends in Animal Five!
/ MORE /

Thank you Japan!
Back home in Sweden again, we wanna thank the audience of Tokyo and Osaka.
/ MORE /

Tokyo crazy!
yeah man! Weīve been rolling Tokyo guitar stores and bars since we came here two days ago....
/ MORE /

Cardigans bubbelibub archive »