The last icehockey before Stocktown
The last icehockey before Stocktown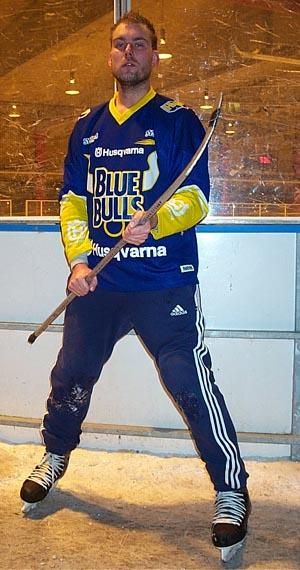 Hey folks! Why am I on skates on this picture you wonder?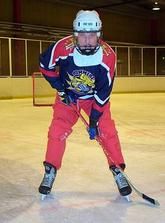 And you´re right, it´s not the normal habitat for a bassplayer. But I have greetings from the Kockums Mighty Seagulls. My dear friend Ola Sunding, (Per´s older brother) especially.He had very little to do one day at work so he googled himself and found stuff from the old Forum. To his big surprise there was someone who found his mighty torso astonishing. Or maybe a Maple leafs fan cause he made comments about Ola´s jersey. Here is an old pic of him in his Halmstad Hammers jersey. Crap team really... But a fine man and a loving father! And a decent hockeyplayer, better than me for sure! :-)

Not that this was any interesting at all. Tomorrow we´re going to Stockholm for more press and then on saturday , the first live gig. A short one, but a real one.
Don´t know if we get a chance to write you while staying at hotels but I promise to get some live action pix from the show at Kungsträdgården (The Kings garden that is)

So stay well people

Until next time

Magnus

photos by Ingvar Sund, the chief of Mighty Seagulls so don´t mess with the copyright.

By: Magnus Sveningsson


| | | |
| --- | --- | --- |
| Published: | | 2005-09-13 22:05:00 |
| Updated: | | 2005-09-14 07:18:33 |



Animal Five video!
Yeah man, I made a video for our friends in Animal Five!
/ MORE /

Thank you Japan!
Back home in Sweden again, we wanna thank the audience of Tokyo and Osaka.
/ MORE /

Tokyo crazy!
yeah man! We´ve been rolling Tokyo guitar stores and bars since we came here two days ago....
/ MORE /

Cardigans bubbelibub archive »