Promo Cats
Promo Cats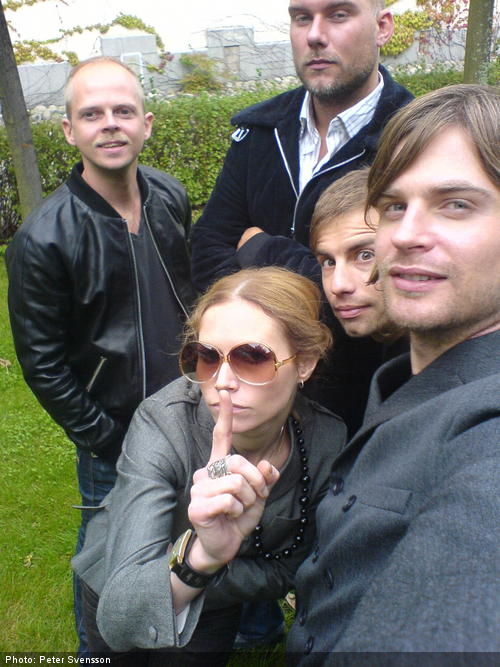 Another day of promotion work has come to an end.

The five of us have been doing various press here in Stockholm today.
It was really nice to all be gathered again after not having seen each other for a week or so.
Tomorrow we´re gonna do some rehearsals for the upcoming mini-show on Saturday. (see the tour section)
I think we're all really looking forward to peform some live music again after all the promo that´s been done lately.

Writing this makes me wanna take the opportunity to thank Nina and Magnus for taking the greater part of the work so far. This has given me the chance to catch up with my 18-month-old son who's been missing his dad.
I´m pretty sure Lasse and Bengt feel the same kind of gratitude as they have similar situations.

Just for your information, Nina and Magnus have been really busy!!!!

(the picture was taken with my mobile/cell phone! shame they´re still kind of crappy when it comes to making a call.

By: Peter Svensson


| | | |
| --- | --- | --- |
| Published: | | 2005-09-15 20:04:00 |
| Updated: | | 2005-09-16 06:59:18 |



Animal Five video!
Yeah man, I made a video for our friends in Animal Five!
/ MORE /

Thank you Japan!
Back home in Sweden again, we wanna thank the audience of Tokyo and Osaka.
/ MORE /

Tokyo crazy!
yeah man! We´ve been rolling Tokyo guitar stores and bars since we came here two days ago....
/ MORE /

Cardigans bubbelibub archive »