New single out today!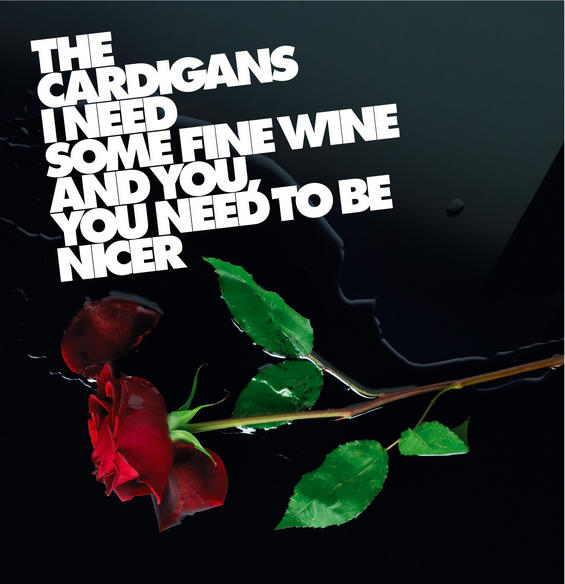 The first single off the new album "Super Extra Gravity", "I Need Some Fine Wine and You, You Need to be Nicer" is released today in Scandinavia.

This is The Cardigans' first single release since "Live and Learn" in December 2003. The formats of the single are:

CD1: single in cardsleeve

01. I Need Some Fine Wine...
02. For the Boys

CD2: maxisingle in slim case

01. I Need Some Fine Wine...
02. Explode (Live in Kiev)
03. My Favourite Game (Live in Kiev)

Find them in a well-stocked record store near you or purchase them online from www.cdon.com, www.ginza.se, www.bengans.se and other fine internet retailers.

Swedes: Don't forget to vote for The Cardigans on P3's radio chart, trackslistan. Go to http://www.sr.se/p3/tracks to learn more.

| | | |
| --- | --- | --- |
| Published: | | 2005-09-28 11:26:00 |
| Updated: | | 2005-09-28 11:50:12 |