Football gala indeed!
Football gala indeed!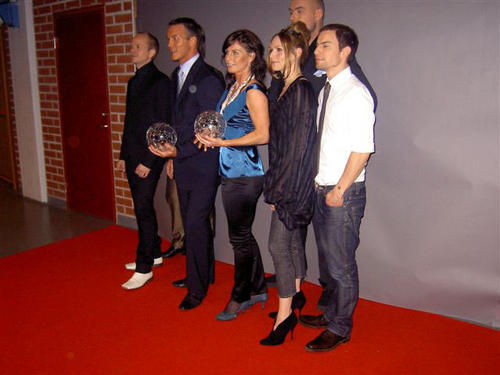 O yes, I got to see many fine players last night!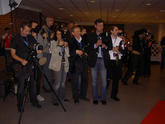 Too bad we weren´t invited to the actual dinner, that would have been fun! Instead we had to stay backstage with Per Gessle´s gang. Guess we weren´t reliable enough?
Still super cool to perfrom in front of many of my heroes, doesn´t happen that often... Here are some pics from the evening, including one with winner of best midfield player, the great Malin Moström of Umeå IK and legend defender Patrik Andersson. Patrik didn´t win but he got the prize for Freddie Ljungberg who had all his wisdom teeth pulled out in London, too bad! I hate dentists...



Ooh, we got our Swedish gold disc aswell! Well nice pic with us, Annele, David and Mårten at the Clarion hotel in Stocktown. Enjoy folks!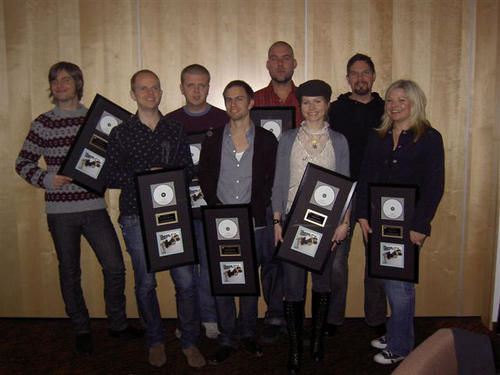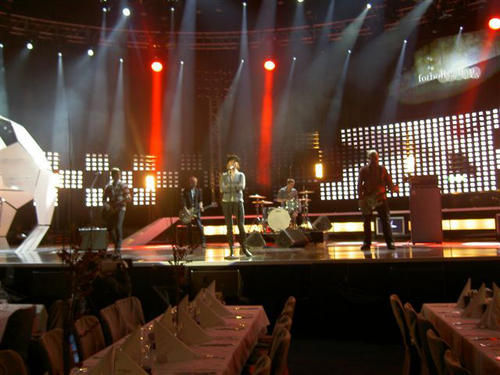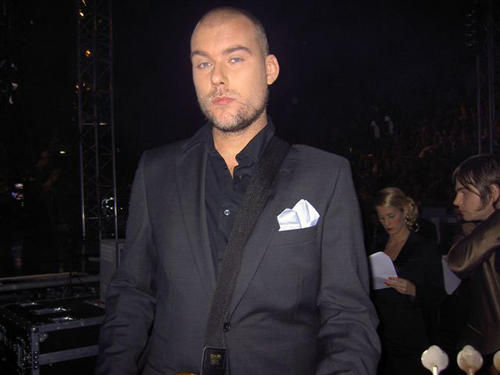 By: Magnus Sveningsson


| | | |
| --- | --- | --- |
| Published: | | 2005-11-15 11:38:00 |
| Updated: | | 2005-11-15 11:47:49 |



Animal Five video!
Yeah man, I made a video for our friends in Animal Five!
/ MORE /

Thank you Japan!
Back home in Sweden again, we wanna thank the audience of Tokyo and Osaka.
/ MORE /

Tokyo crazy!
yeah man! We´ve been rolling Tokyo guitar stores and bars since we came here two days ago....
/ MORE /

Cardigans bubbelibub archive »