Indie lovers!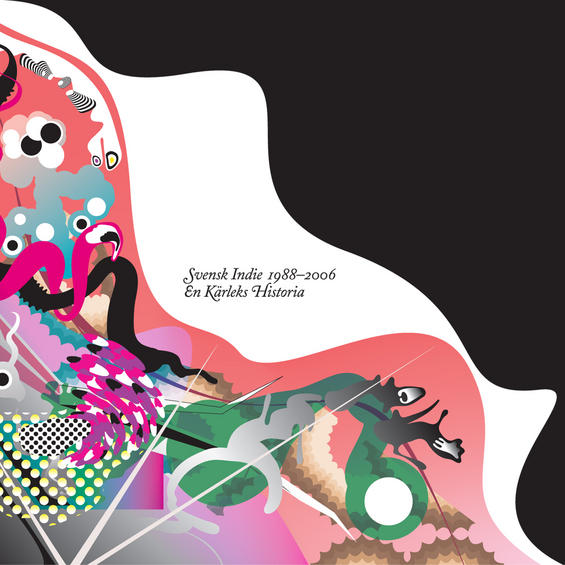 Here´s a fine chance for you to remember the sweet 90´s! Our friends at NONS records have put together a Swedish Indie Anthology featuring 42 tracks. It´s called Svensk Indie 1988-2006
En Svensk kärleks historia. ( A Swedish lovestory)

First track is Happy dead men´s Silent sigh city from 1988. The last track is The Concretes´On the radio from early spring this year.
We are in the bunch aswell, naturally with Rise and Shine from 1994!

Here is the complete list of artists and songs:

cd 1
Happy dead men- Silent sigh city
Wannadies- The beast cures the lover
Easy-Cloud chamber
Eggstone- Wrong heaven
This perfect day- This friendship of ours
Popsicle- Hey Princess
Brainpool- At school
Suredo- Average cell
bob hund- Fem meter upp i luften
The Cardigans- Rise and Shine
Hardy Nilsson- Hela hjärtat mitt
Broder Daniel- Luke Skywalker
Honey is cool- Georgia
Kent- När det blåser på månen
Fireside- Left rustle
The Bear quartet- it only takes a flashlight to create a monster
Cloudberry jam- Elevator
Souls- Expensive
Yvonne- Modern love
Drowners- Summer break my fall

cd 2
Bad cash quartet- Amuse you
Club 8- Missing you
Doktor Kosmos- Le punkrocker
Plexus- Elektroplux
Håkan Hellström- Känn ingen sorg för mig Göteborg
First floor power- We are the people
David and the citizens- Now she sleeps in a box in the good soil of Denmark
Hell on wheels- Soda
Silverbullit: Magnetic city
The Knife- Kino
The Embassy- it never entered my mind
Marit Bergman- This is the year
Differnet- Conflictionary
The Radio dept- Against the tide
Suburban kids with biblical names- Rent a wreck
Andreas Tilliander- back to the USA
Jens Lekman- Maple leaves
The Tough Alliance- Take no heroes
Audionom- DC2
El perro del mar- This loneliness
Frida Hyvönen- Once I was a serene teenage child
The Concretes- on the radio

Here´s where to order the album straight from NONS records:

http://www.svenskindie.se

The site in Swedish but the upper right option says:
The album is out on october 10:th. Pre-order your album here! That sounds like your choice doesn´t it? ;-)

There will be an international release with english liner notes but not for 6 months or so. This might be your chance to learn Swedish aswell!

More info on Nons records www.nons.se

Now go indie yourselves!

| | | |
| --- | --- | --- |
| Published: | | 2006-10-03 13:15:00 |
| Updated: | | 2006-10-03 13:40:03 |