Releases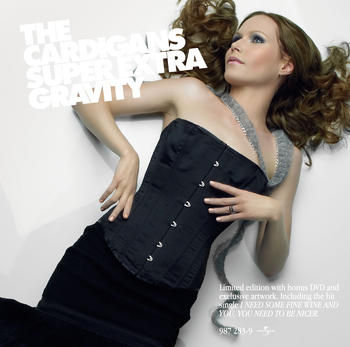 The Cardigans - Super Extra Gravity (Limited Edition)

| | |
| --- | --- |
| # | Title |
| 1 | Losing a friend |
| 2 | Godspell |
| 3 | Drip drop teardrop |
| 4 | Overload |
| 5 | I need some fine wine and you, you need to be nicer |
| 6 | Donít blame your daughter [Diamonds] |
| 7 | Little black cloud |
| 8 | In the round |
| 9 | Holy love |
| 10 | Good morning Joan |
| 11 | And then you kissed me II |
| 12 | BONUS DVD |
Artist
The Cardigans
Title
Super Extra Gravity (Limited Edition)
Releasedate
2005-10-17
Format
CD album
Label
Stockholm Records
Additional comments
This limited edition comes with a bonus-DVD.

DVD includes;

- A movie from the recording of "Super Extra Gravity" plus an interview with each band member talking about all the different instruments being used on the album.

- Interview with producer Tore Johansson

- Peters demo for "I need some fine wine and you, you need to be nicer"